We're excited to announce the launch of the Canadian Urban Libraries Council / Counseil des Bibliothèques Urbaines du Canada (CULC/CBUC)'s inaugural One eRead | Une Livrel Canada campaign.
From June 3 to 30, we're offering FREE, unlimited access to Glass Beads by Dawn Dumont in eBook and digital audiobook format. It will be available to all WBRL card holders with no holds or wait lists!
Borrow it from one of our digital content platforms:
About Glass Beads
Glass Beads is written by Saskatchewan-born Indigenous author, actor and comedian, Dawn Dumont. It's a collection of interconnected short stories that focus on the lives of four First Nations people against a backdrop of two decades of political, social and cultural change.
With this selection, One eRead Canada seeks to foster national conversation around reconciliation, Indigenous experiences and the importance of #ownvoices stories.
"Comparable to the complexity of Richard Van Camp's work, Glass Beads is a compelling representation of urban Indigenous life." — Jade Colbert, The Globe and Mail
"Glass Beads is deeply political but never ideological. Its characters are full and complex. ...[T]his book tells the stories of people vastly underrepresented in CanLit." — J.C. Sutcliffe, Quill & Quire
Join the Book Club
Join the Canada-wide virtual book club on Facebook. Connect with readers and listeners across the nation to discuss Glass Beads.
Author Events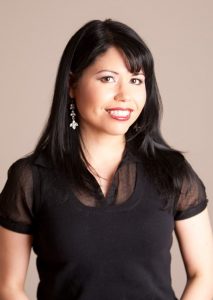 Facebook Live - Online
On Wednesday, June 12 at 6 p.m., Dawn Dumont will be in the Gallery at Frances Morrison Central Library in Saskatoon and on Facebook Live for a public discussion of Glass Beads.
Before the event, submit your questions on Facebook and Twitter using the hashtags #1eReadLivrelCanada and #AuthorQuestion